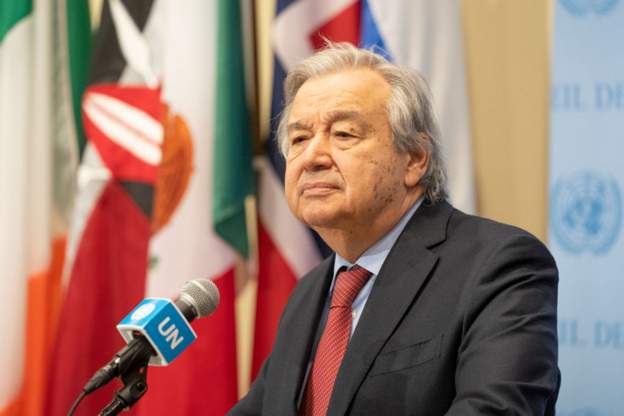 United Nations Secretary-General António Guterres has called for an independent investigation into alleged killings in Bucha, the town near Kyiv where bodies were found discarded on a road.
Writing on Twitter on Sunday, he said: "I am deeply shocked by the images of civilians killed in Bucha, Ukraine.
"It is essential that an independent investigation leads to effective accountability."
A statement released by the United Nations Human Rights Office also raised the possibility that Russia had committed war crimes in Ukraine.
"What is known to date clearly raises serious and disturbing questions about possible war crimes and grave violations of international humanitarian law," it read.
It said it was important that all bodies be exhumed and identified "so that relatives can be informed, and that the exact cause of death be established to help ensure accountability and justice".
New civilian deaths reported on Sunday
A number of people have been killed in Russian shelling of the city of Kharkiv on Sunday, the regional governor says.
In a statement on Telegram, Governor Oleh Synyehubov said: "In the evening, the occupiers shelled the Slobidsky district of Kharkiv.
"Unfortunately, there are dead and wounded among the civilian population.
"As of this time, there are 23 casualties, including children. The figures are being established."
Kharkiv is Ukraine's second-biggest city and is situated close to the border with Russia.
Ukraine has said that its forces have retaken the entire region around the capital Kyiv, with Russian forces withdrawing from key towns.
Hostomel airport near Kyiv, which has seen fighting since the first day of the conflict, is now back in Ukrainian hands.
As Russian troops retreat, the evidence of civilian killings – a war crime – is growing.
Reporters in the town of Bucha, which is just outside Kyiv, have found at least 20 bodies left in the streets.
The BBC's Jeremy Bowen reports from Bucha and Hostomel. His report contains some distressing images.
No Kremlin disinformation can hide the truth, says Johnson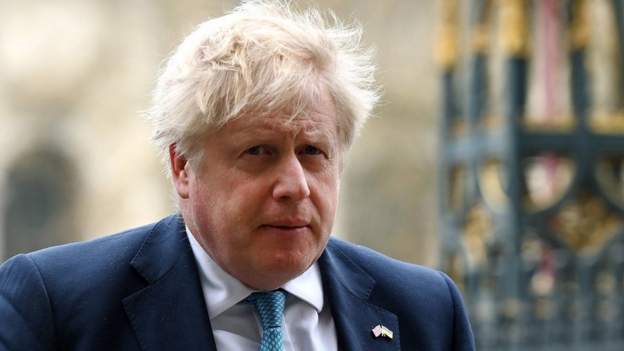 No amount of disinformation from the Kremlin can hide the truth about the killing of civilians in Ukraine, UK Prime Minister Boris Johnson has said.
Images from the town of Bucha since the withdrawal of Russian forces have shown widespread destruction and bodies lying in the street, some with their hands tied behind their backs.
Similar pictures have emerged from the neighbouring town of Irpin.
Russia's defence ministry has denied that any civilians were harmed by its forces in Bucha and called the photos "another production of the Kyiv regime for the Western media".
Writing on Twitter, the prime minister said: "Russia's despicable attacks against innocent civilians in Irpin and Bucha are yet more evidence that Putin and his army are committing war crimes in Ukraine.
"No denial or disinformation from the Kremlin can hide what we all know to be the truth – Putin is desperate, his invasion is failing, and Ukraine's resolve has never been stronger."
Source: BBC News
(5)