01 February 2019, USA. By Sanya Burgess. The US will suspend a landmark Cold War-era nuclear arms control treaty with Russia, secretary of state Mike Pompeo has announced.
Mr Pompeo said he will suspend its compliance with the treaty on Saturday and the US could pull out formally in six months – but gave Russia a final chance to save the deal.
He said Russia was in breach of the treaty "to this day".
"Countries must be held accountable for their actions," he added.
The Intermediate-Range Nuclear Forces (INF) treaty was signed in 1987 and has been at the centre of superpower arms control since the Cold War.
NATO says it "fully supports" the US action, saying: "Allies regret that Russia, as part of its broader pattern of behaviour, continues to deny its INF Treaty violation, refuses to provide any credible response, and has taken no demonstrable steps toward returning to full and verifiable compliance."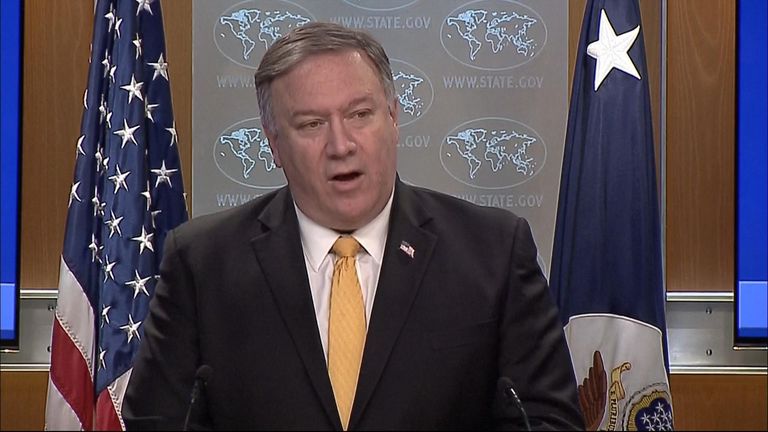 Mr Pompeo said America had raised the issue more than 30 times and that Russia's violations put Americans and Europeans at risk.
[starbox]