The 1988 Armenian earthquake, also known as the Spitak earthquake, occurred on December 7 at 11:41 local time with a surface wave magnitude of 6.8 and a maximum MSK intensity of X, 25,000 and 50,000 were killed and up to 130,000 were injured and leaves up to 500,000 homeless.
Seismologists thoroughly studied the effects of the Spitak event, including the mainshock and aftershock fault rupture mechanisms, and were on site setting up temporary seismometers before the end of 1988.
Armenia, country of Transcaucasia, lying just south of the great mountain range of the Caucasus and fronting the northwestern extremity of Asia. To the north and east Armenia is bounded by Georgia and Azerbaijan, while its neighbours to the southeast and west are, respectively, Iran and Turkey.The 6.8 magnitude quake affected an area 80km (50 miles) in diameter.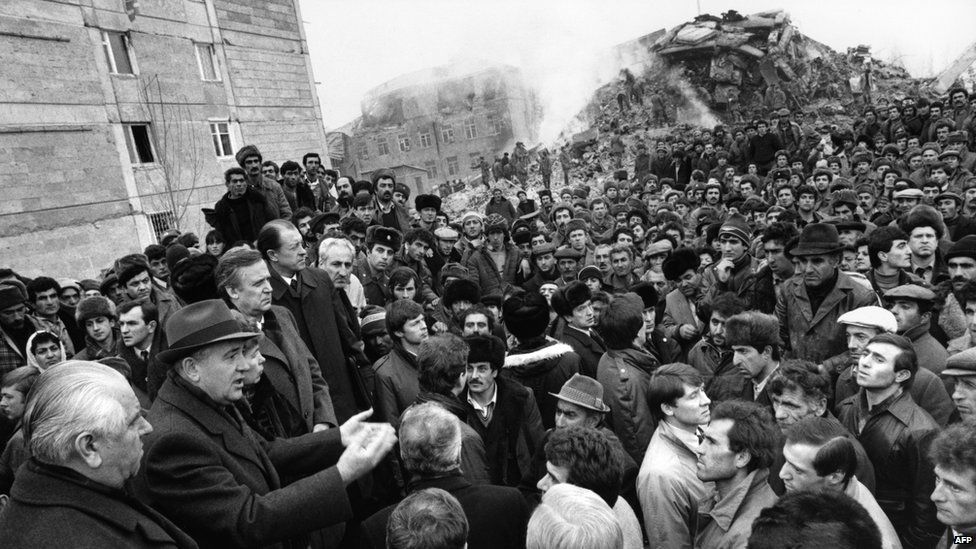 Mikhail Gorbachev cancelled an official visit to the United States and toured the cities devastated by the earthquake. In a move unprecedented in the Soviet Union, the leader called for the international community to help Armenia.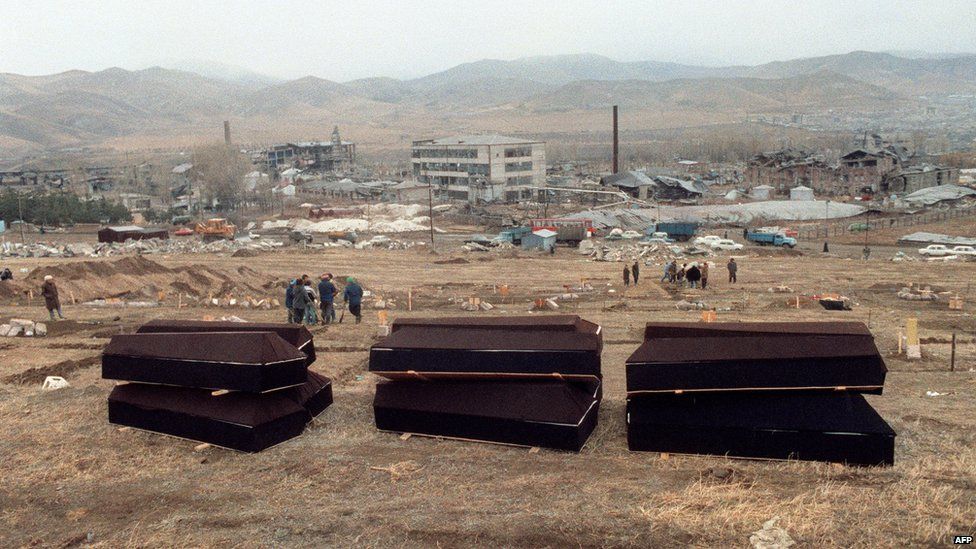 Coffins in the devastated Spitak. The quake struck at 11:41 local time when children were at school and most adults were at work.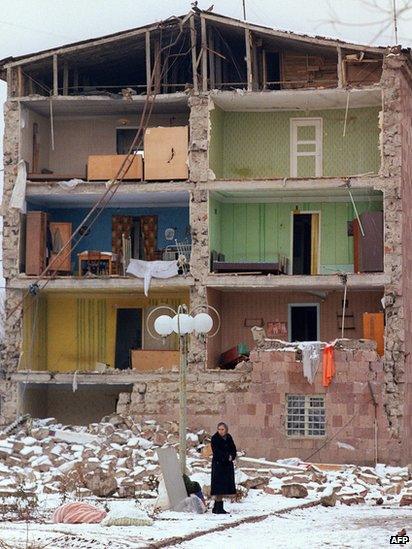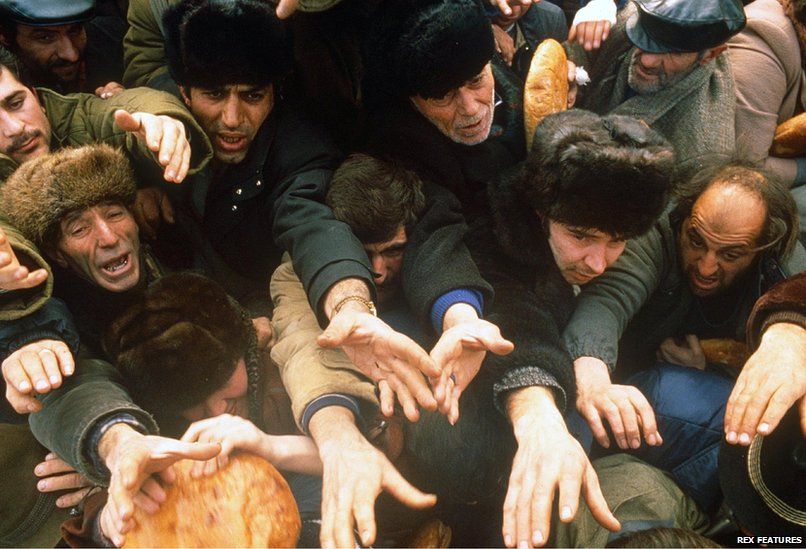 Survivors of the quake scrambling for bread supplies. The Soviet authorities revealed there had been no disaster contingency plans.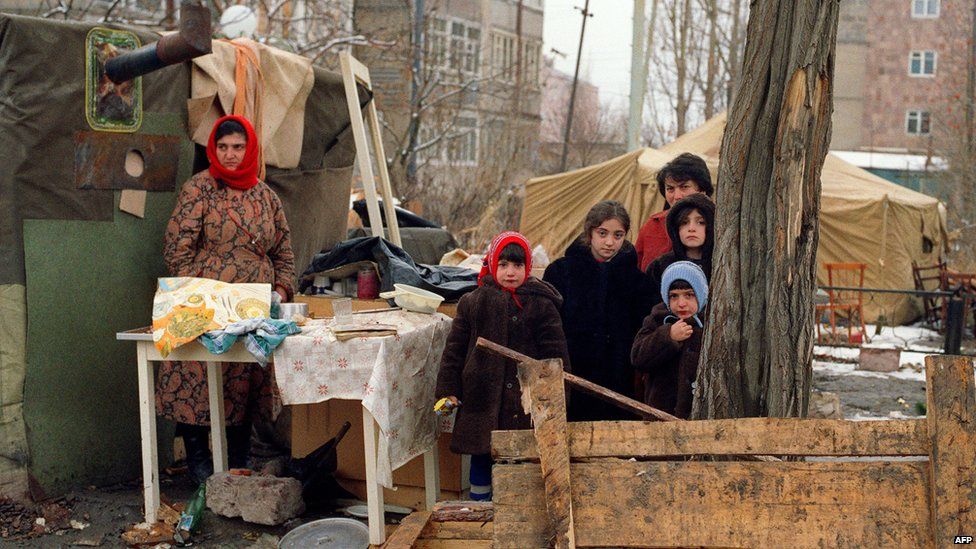 Image caption,
The quake displaced thousands of families. Improvised camps for the homeless sprang up in the devastated town of Leninakan and nearby villages.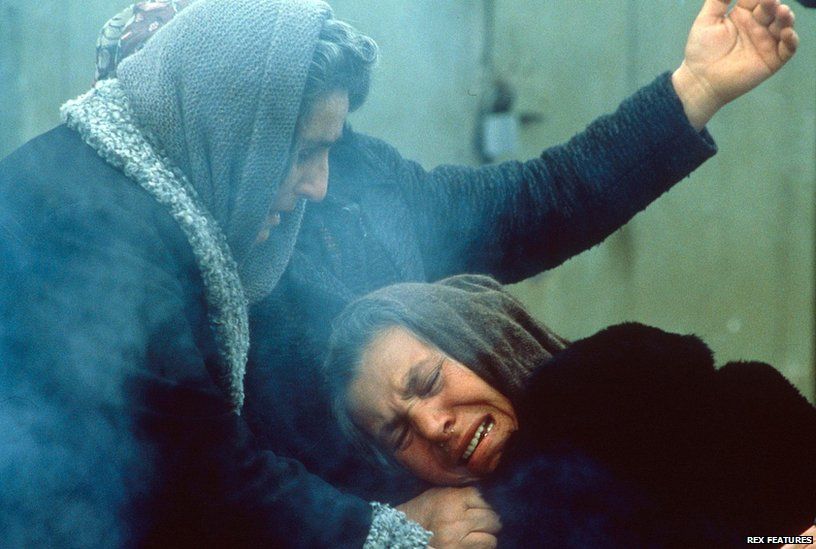 Instead of quickening political change, the earthquake deepened Armenia's sense of isolation. New cities begun by Moscow in 1989 remained half-built.
[starbox]