Today in History: 19 March 1932 – Sydney Harbour Bridge Opens
19 March 1932: Opening of the Sydney Harbour Bridge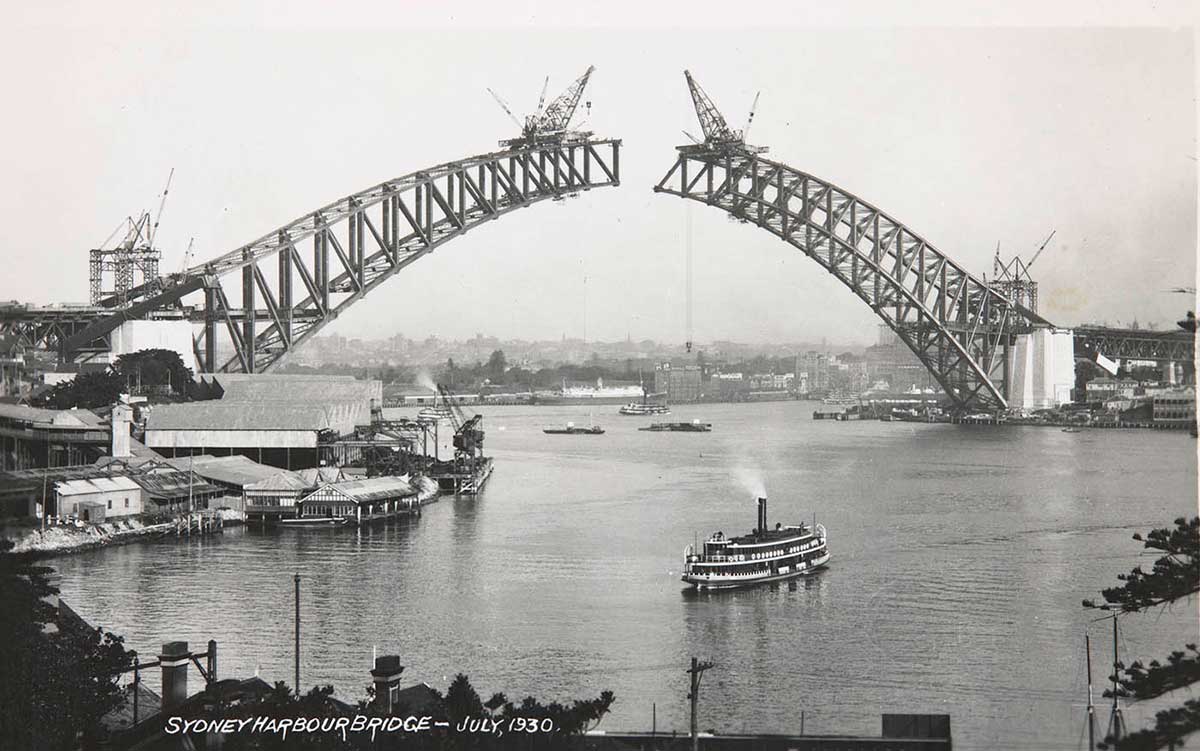 The image shows the Sydney Harbour Bridge under construction in 1930, the two arches had not been joined together. Today in history, 90 years ago on 19 March 1932 the Sydney Harbour Bridge opened to the public. The event marked the end of almost a century of speculation and planning around a bridge or tunnel that would cross the harbour. In 1922 the New South Wales Parliament passed the Sydney Harbour Bridge Act and preparation for the building got underway.
Construction began on the approaches to the span in 1923 and on the bridge itself in 1925. More than 1600 people worked on the bridge during its construction.
By 2017 there were more than 200 trains, 160,000 vehicles and 1900 bikes used the bridge every day.
Here are some fun facts about the Sydney Harbour Bridge..
(0)