Some Biblical Warnings To Guide Our Walk with God
By: Casey B. Hough TheRenewedChurch.com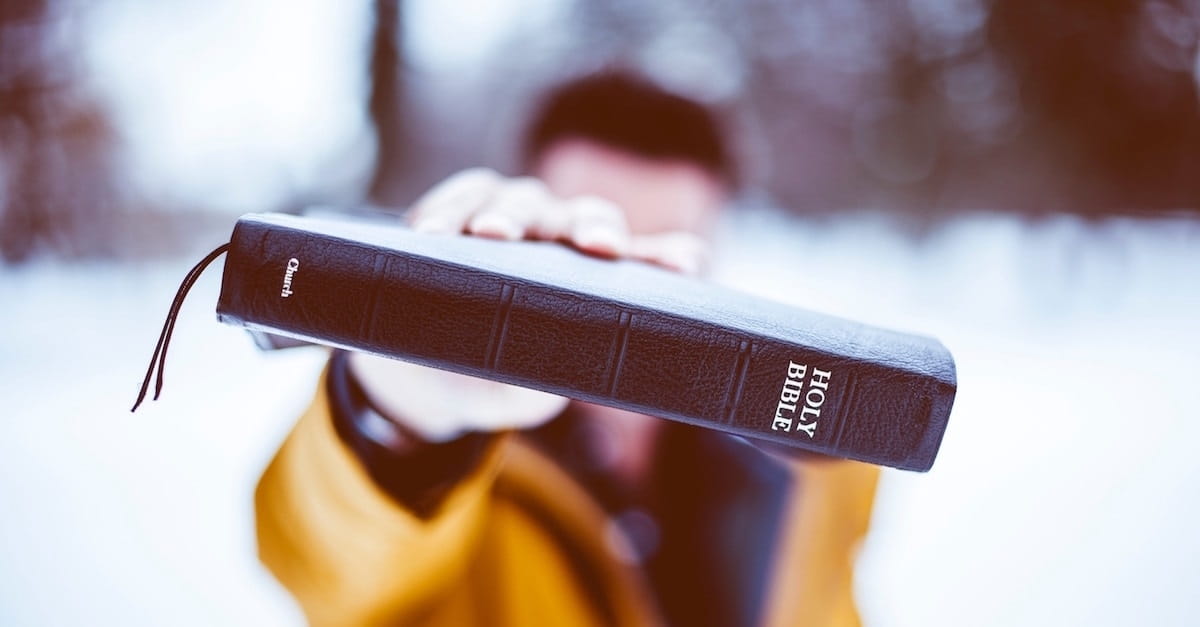 In the gospels, we frequently encounter Jesus warning the crowds about the destructive teachings of the Pharisees (Matthew 5:20, 16:6).
Following in Jesus' footsteps, His disciples provide further warnings to believers in the other portions of the New Testament.
While warnings might not always provoke positive thoughts or feelings, they often serve to spare us from unnecessary hardships and pain. In fact, the act of warning others is actually a demonstration of familial love and care for our neighbor. If we know that a particular action or practice is harmful, then the most unloving thing that we could do is to fail to warn others about it.
Here are 5 warnings from the Bible that we should heed and share with others:  
1. Never Be Lazy
While God justifies sinners by faith in Christ and not by works of the law, a saving faith is always an active faith. Laziness has no place in the Christian life. In Romans 12:11, Paul instructs the church in Rome to not allow their zeal to be without action. Zeal without action defames the glory of Christ and accomplishes nothing. To this end, we must be mindful not to be lazy in our love for and service to Christ and others.
2. End Unkind Speech
One of the easiest ways to sin against God is with unkind words. We are warned in 1 Peter 2:1 that unkind speech, that is, speech that is destructive and not redemptive toward others, must cease among believers. The book of James offers further details about the need for believers to both honor God and those who are created in His image (James 3:1-12).
3. Resist the Devil
James 4:7 instructs Christians to "resist the devil" so that he will "flee from you." While some may be reluctant to consciously resist the devil, the truth remains that the devil is like "a roaring lion, prowling around seeking to destroy us" (1 Peter 5:8). One of the worse things that a Christian can do is ignore the threat that the devil poses to them. They must resist the devil and "draw near to God."
4. Fear the Lord
As Christians work by faith to resist the devil, they need not regard him too highly. The Christian's highest allegiance must be to God and God alone. This is why the author of Hebrews warns his audience to "serve the Lord in fear and awe" (Hebrews 12:28). Just like a child should have a healthy fear of the discipline of their parents, it is right and good to have a healthy fear of their Heavenly Father. We, like the Christians in Philippi, have been called by God to work out our salvation in "fear and trembling" (Philippians 2:12) before God, who is the Author and Finisher of our faith.
5. Humble Yourself Before God
In keeping with the last warning, we conclude by reflecting upon our need to humble ourselves before God. Philippians 2:3 instructs us to "do nothing that is motivated by selfishness," but rather in "humility consider others as more important." In the same manner, James 4:7 and 10 teach us of our need to "submit to God" and "humble ourselves before Him" so that we might be "exalted by the Lord."
1 Peter 5:5-6 echoes the same instruction with the promise that God "gives grace to the humble." No matter what situation we find ourselves in, the right response is always humility before God. We cannot and must not exalt ourselves. If God desires such exaltation for us, it is up to him. Our responsibility it so be humble before our God.
Latest posts by News Source
(see all)